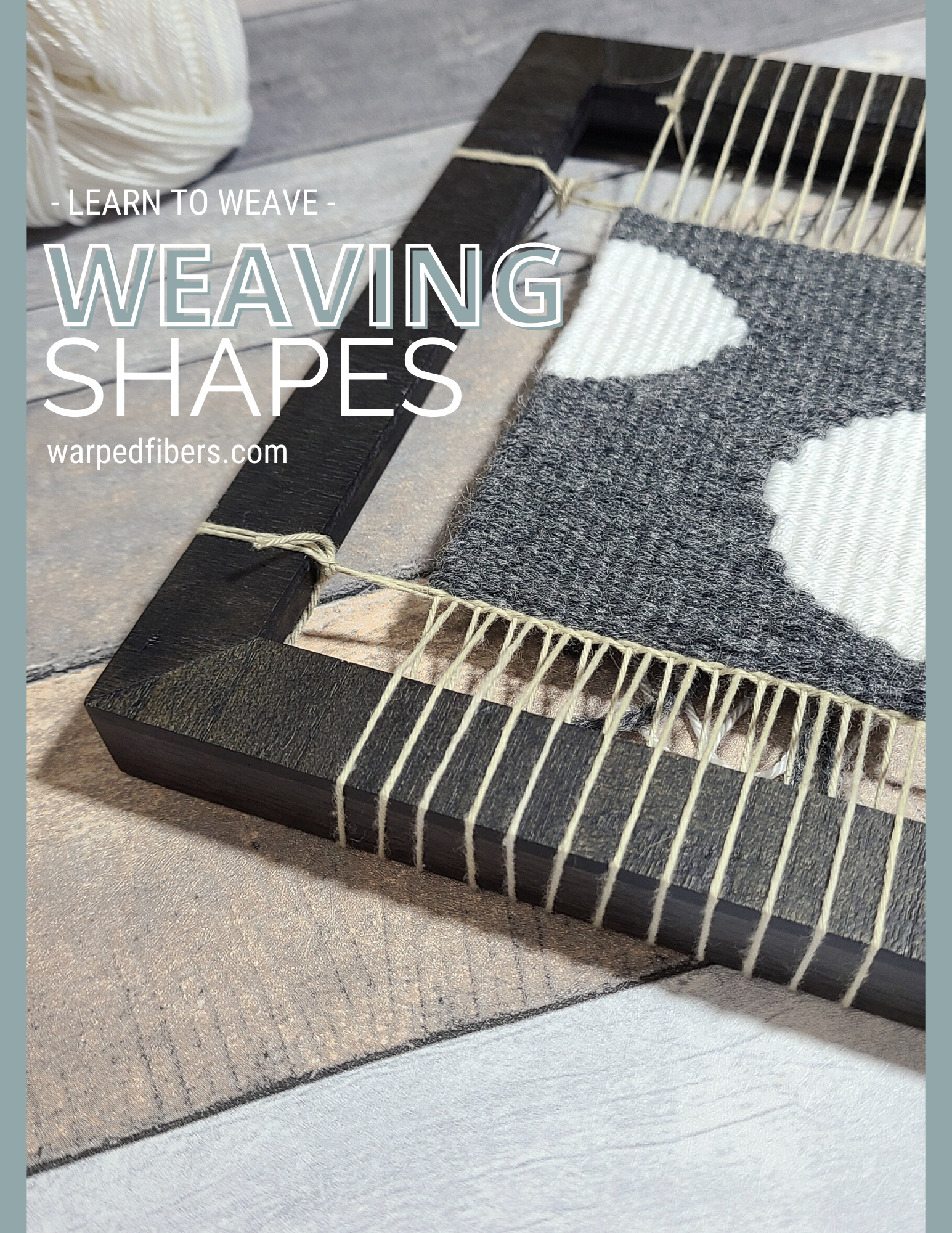 Squares, Triangles, & Circles. OH MY!
Are you interested in weaving imagery?
Dreaming of weaving a landscape, portrait, or even an abstract design?
Before you can do these things, you first have to know how to weave shapes. (Walk before you can run!)
Squares, triangles, and circles are the building blocks of imagery. With these shapes you can actually create more complex shapes and weave anything you want!
If you're not a tapestry weaver - that's ok. While these techniques are most often used in tapestry, they can also be used for balanced weave.
Imagery can seem intimidating at first, but it is all about breaking it down and making decisions.
Don't worry - I go over that.
In This E-Book You Will Learn:
Meet & Separate - How to keep your plain weave pattern with multiple shapes next to each other
The grid system - Understanding the inherent pixelated nature of weaving and how to tone it down
Using cartoons - Attaching and creating a blueprint for your tapestry
Split tapestry - How your shapes interact with each other
Squares
Diagonals & triangles
Circles
Dealing with negative space - It's not all about the shape, but also the space around it
Odd shapes - Breaking them down into easier to weave sections
Eccentric weft - Creating smooth curves
Closing your split tapestry - Sew up the openings created by your shapes
+ Printable cartoon for a shape weaving sampler!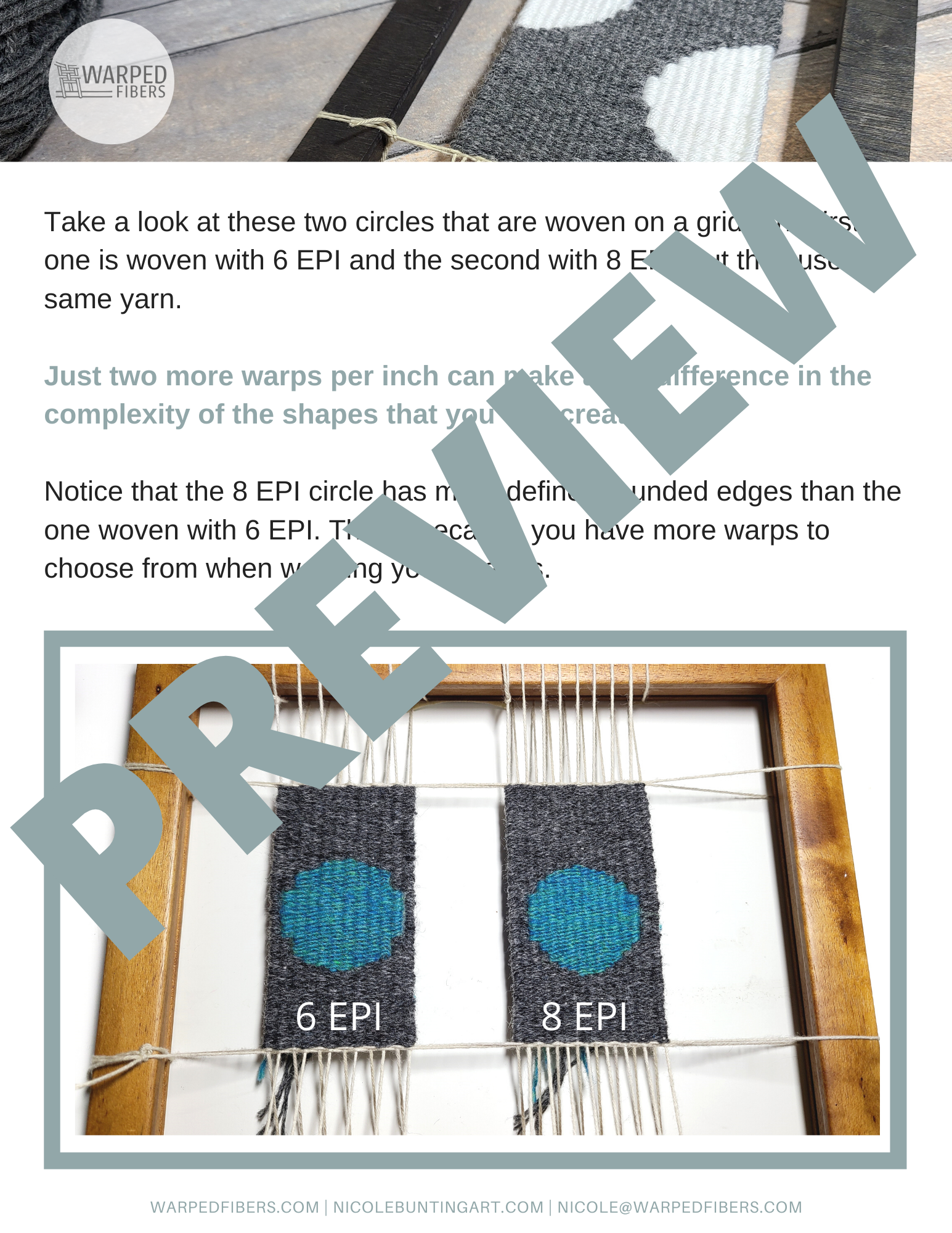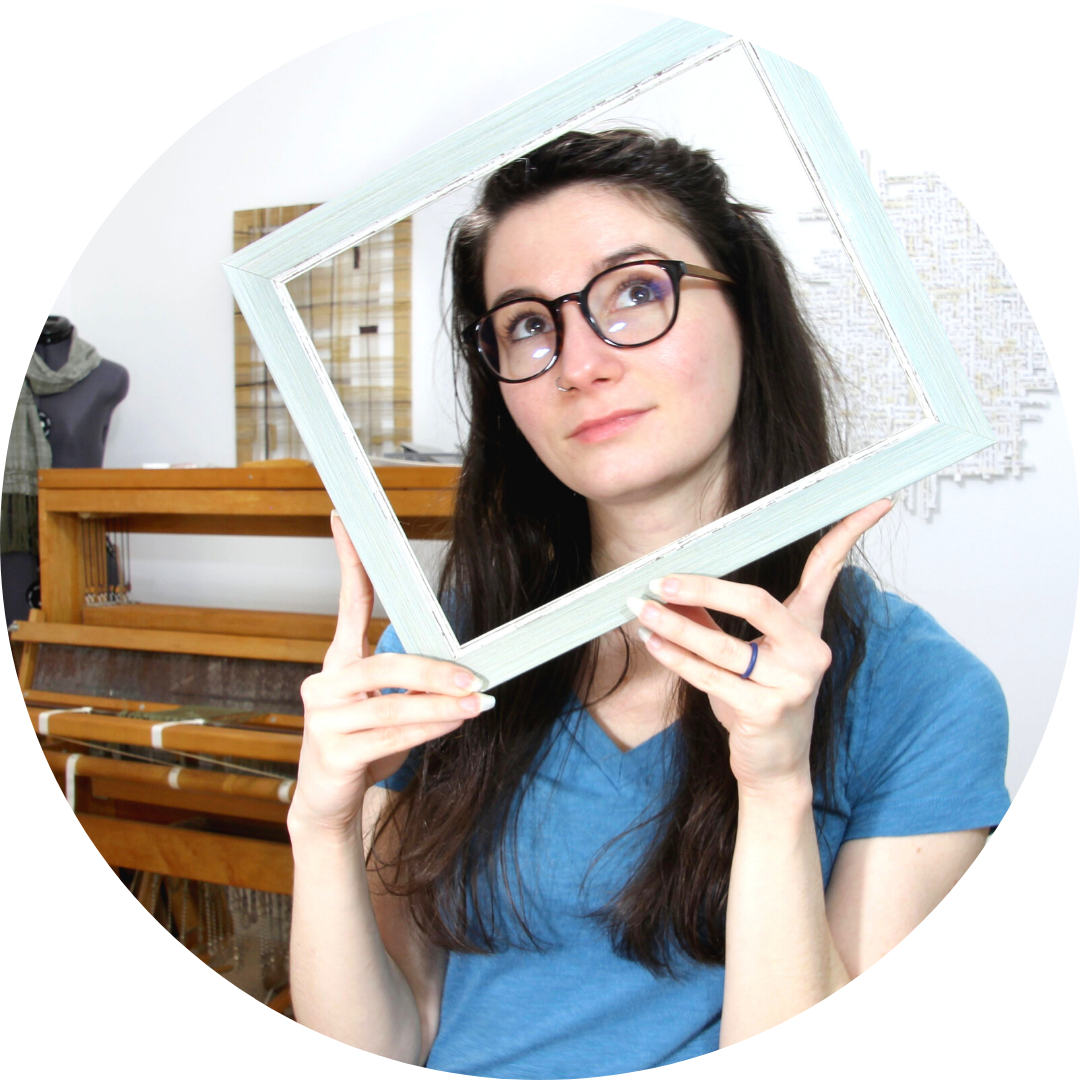 I am a weaver and fiber artist that loves to share her passion with anyone willing to listen! I started weaving in 2013 as a student at Virginia Commonwealth University (VCU) and I haven't stopped since. I have been teaching people how to weave since 2015 with my in-person classes at local art centers, yarn shops, and a semester as adjunct faculty at VCU. I have taught frame weaving (2 and 4 selvedge), weaving on a floor loom, tapestry, embroidery weaving, introduction to textiles, and more!
I began Warped Fibers at the beginning of 2020 so that I could connect and teach more people about the wonderful world of weaving (gotta love alliteration!) Weaving is a fun, meditative, historically significant, and enriching skill that ANYONE can learn.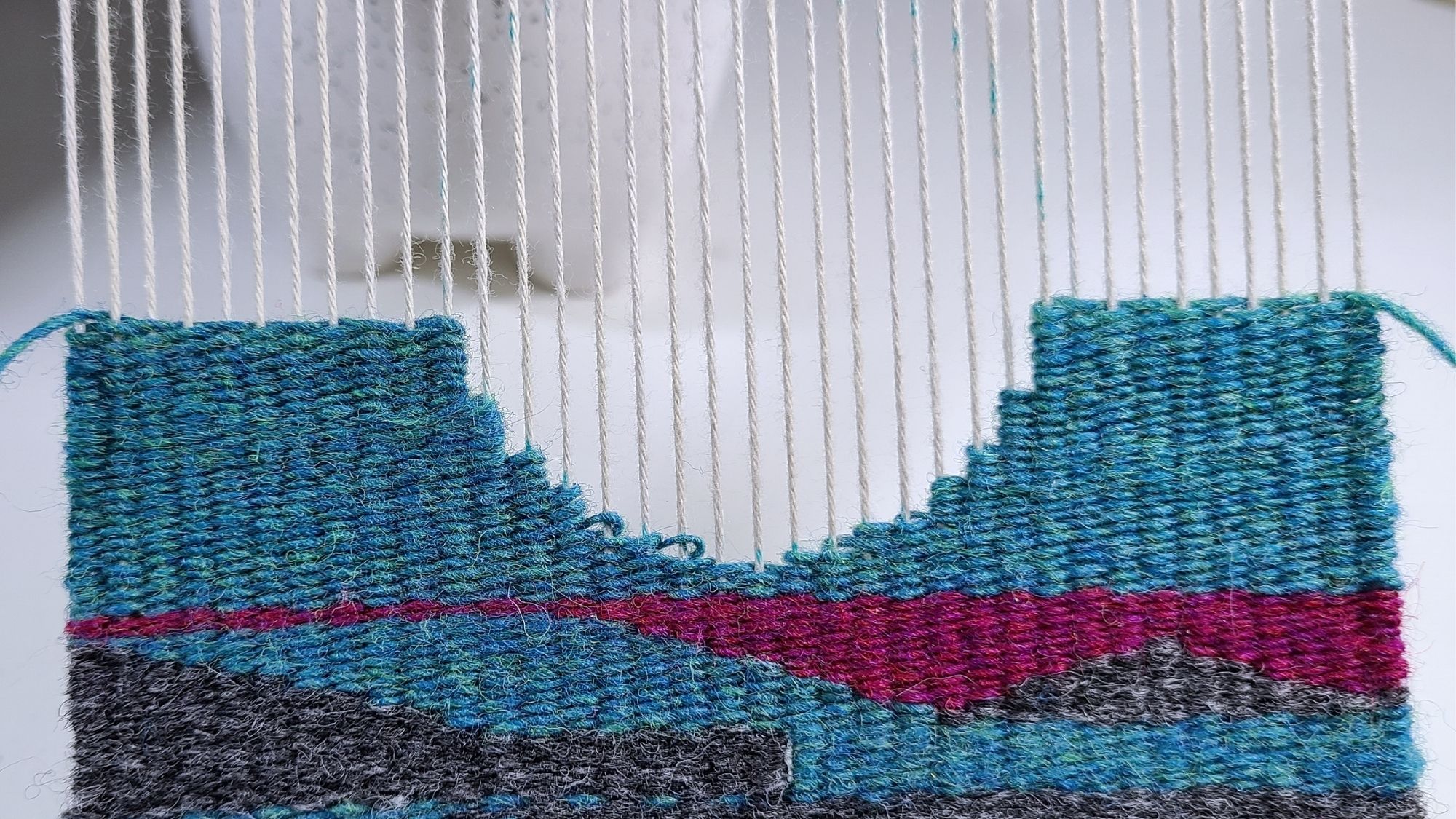 Weaving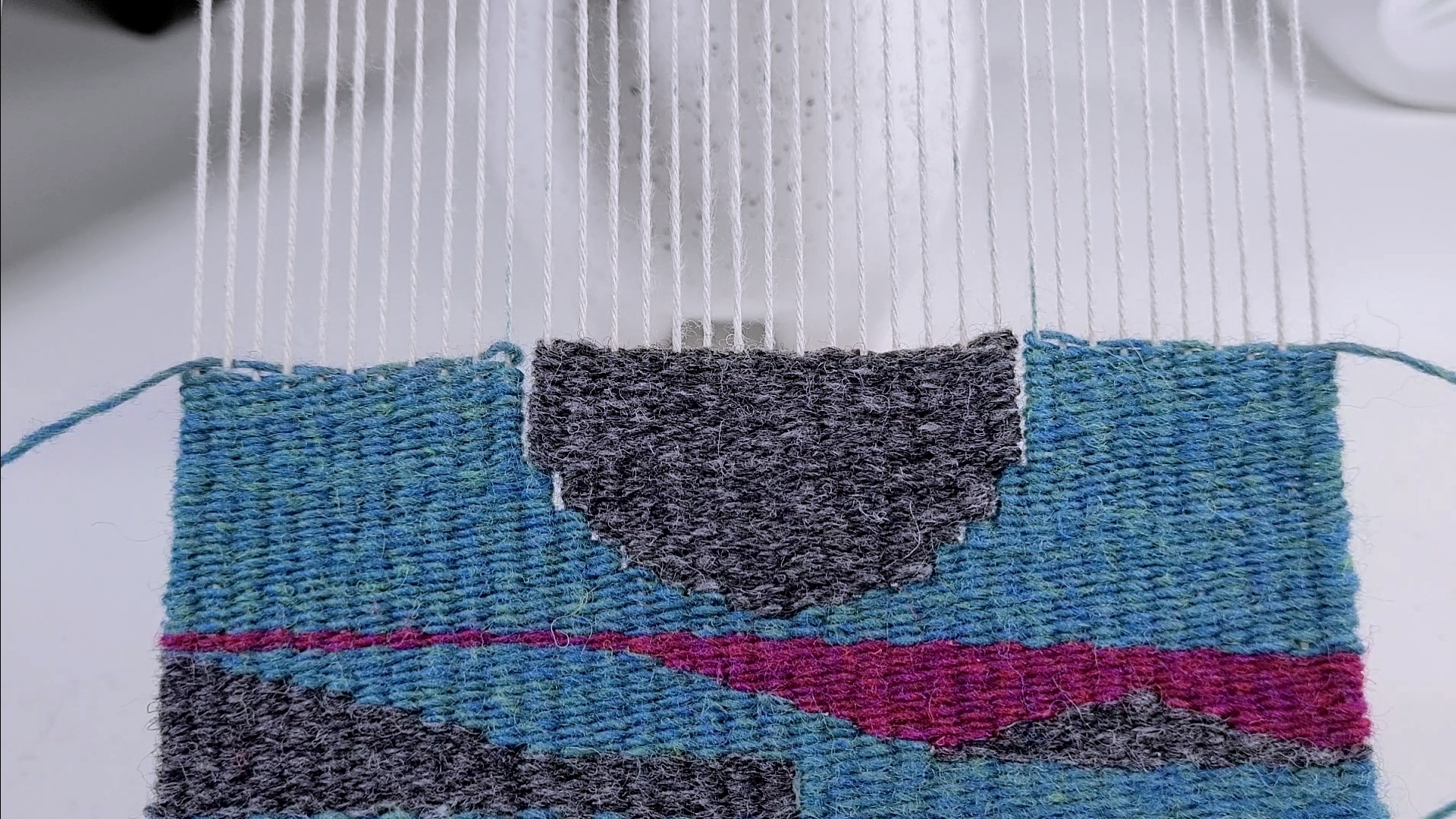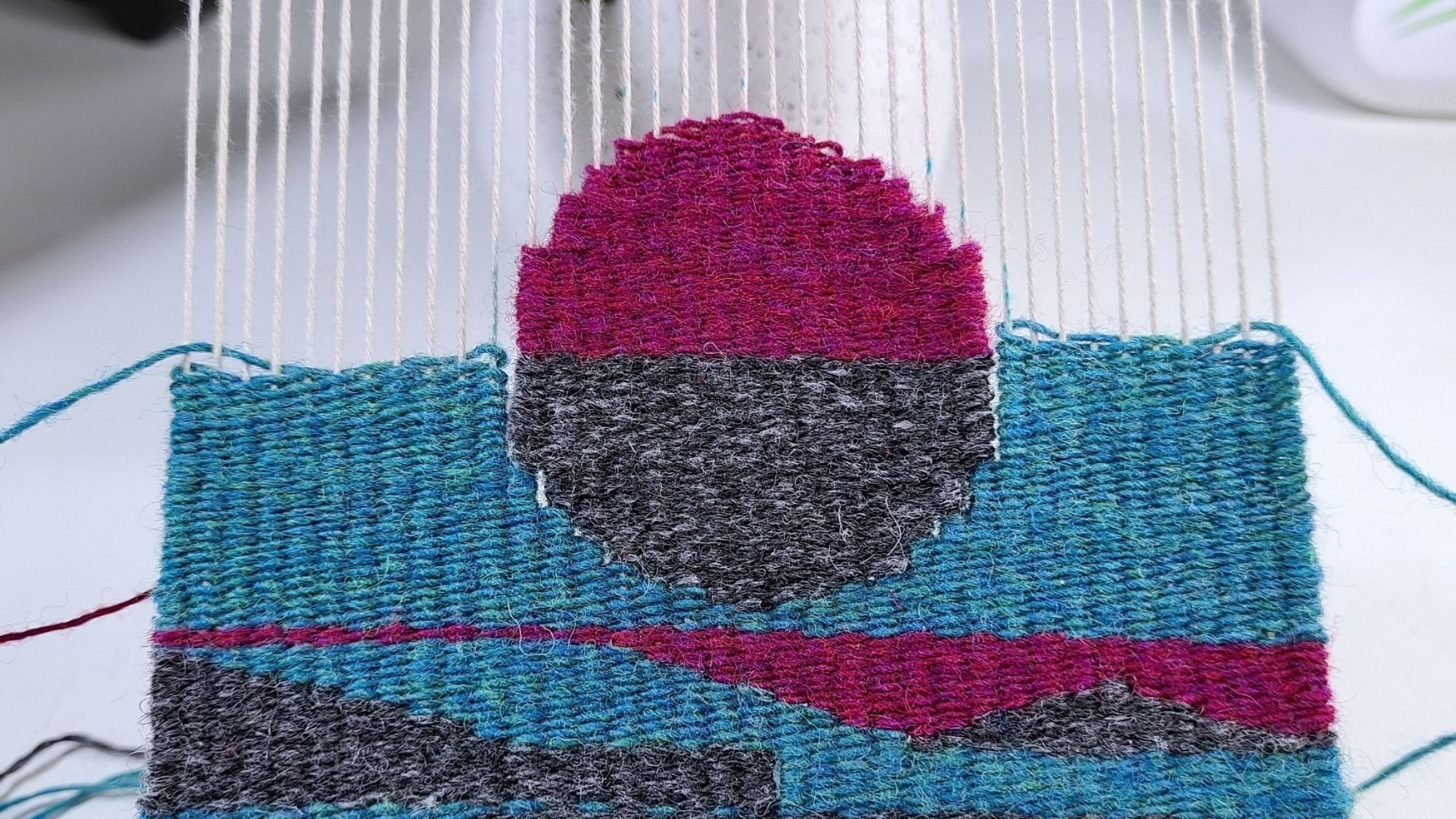 Frequently Asked Questions
Q: Can I share this e-book/ guide?
A: No. When you purchase this e-book/ guide you are promising that you will be the sole viewer and will not distribute the pdf or it's contents. BUT, I would love it if you told your friends and family about it so they can purchase one for themselves!
Q: Will I receive emails from Warped Fibers after purchase?
A: Yes, when you purchase this e-book or any course from Warped Fibers you will automatically be added to our email list. But, don't worry! You can unsubscribe at anytime. If you stay on the list, though, then you will have access to updates, weaving tips, a community page with freebies, and more!